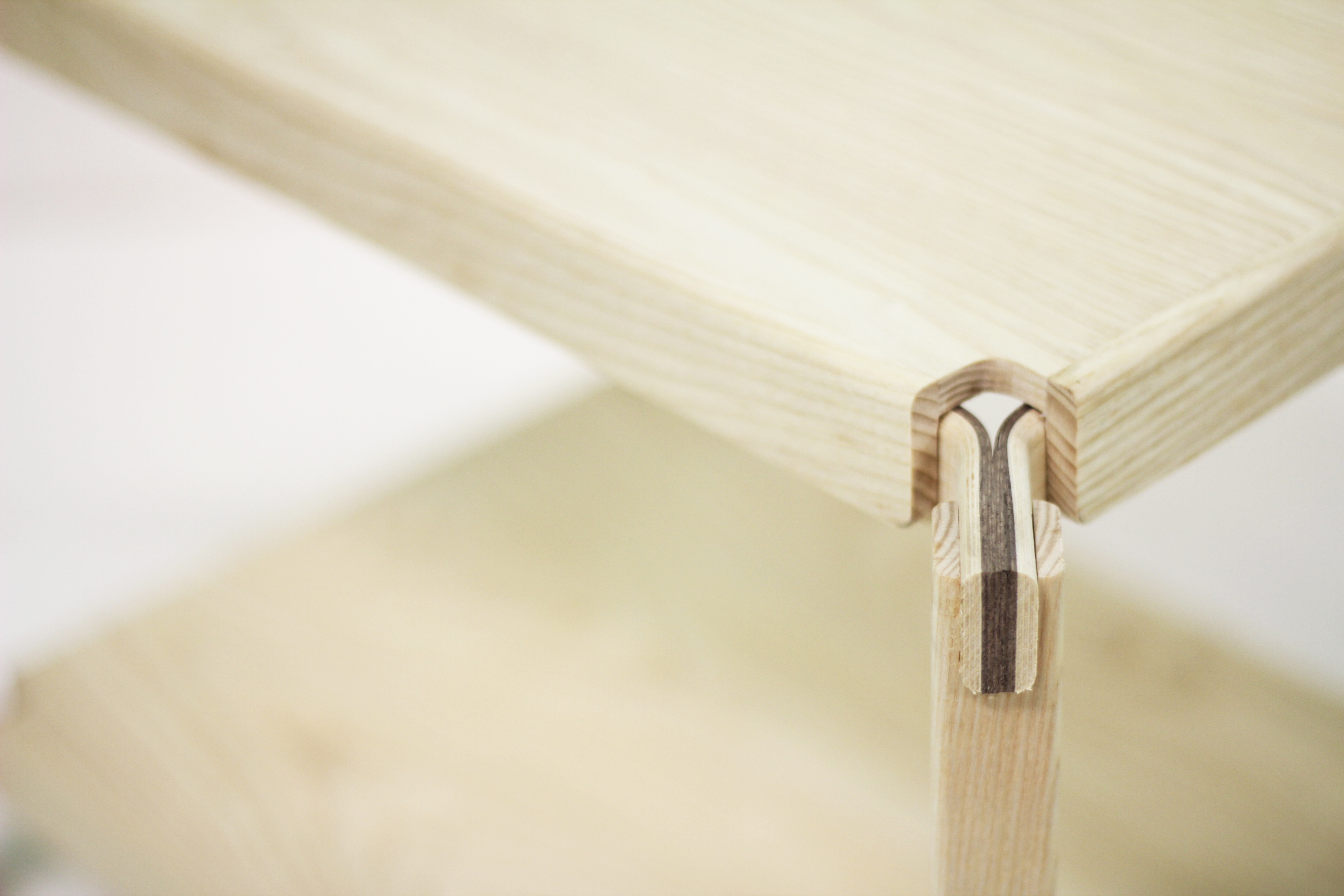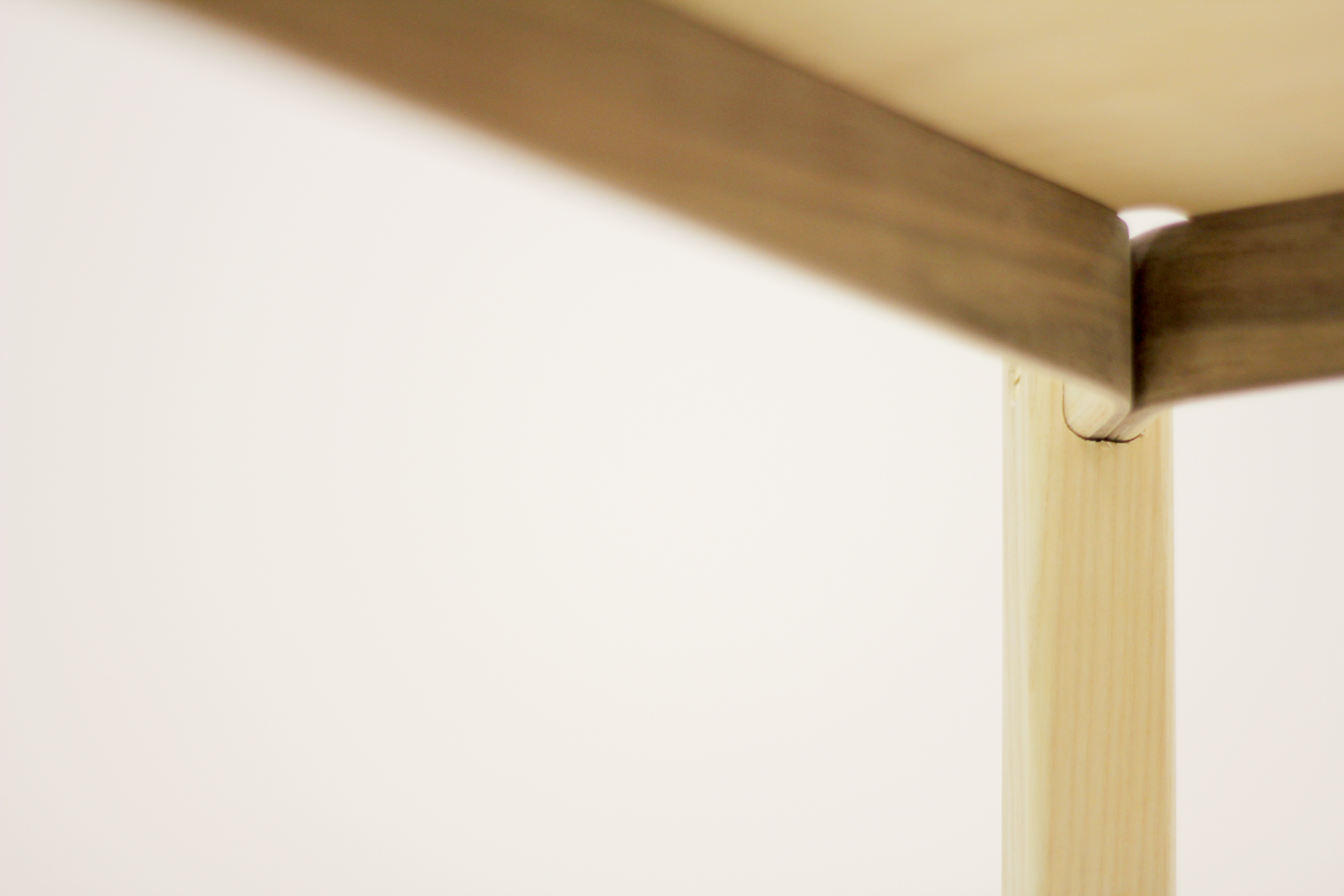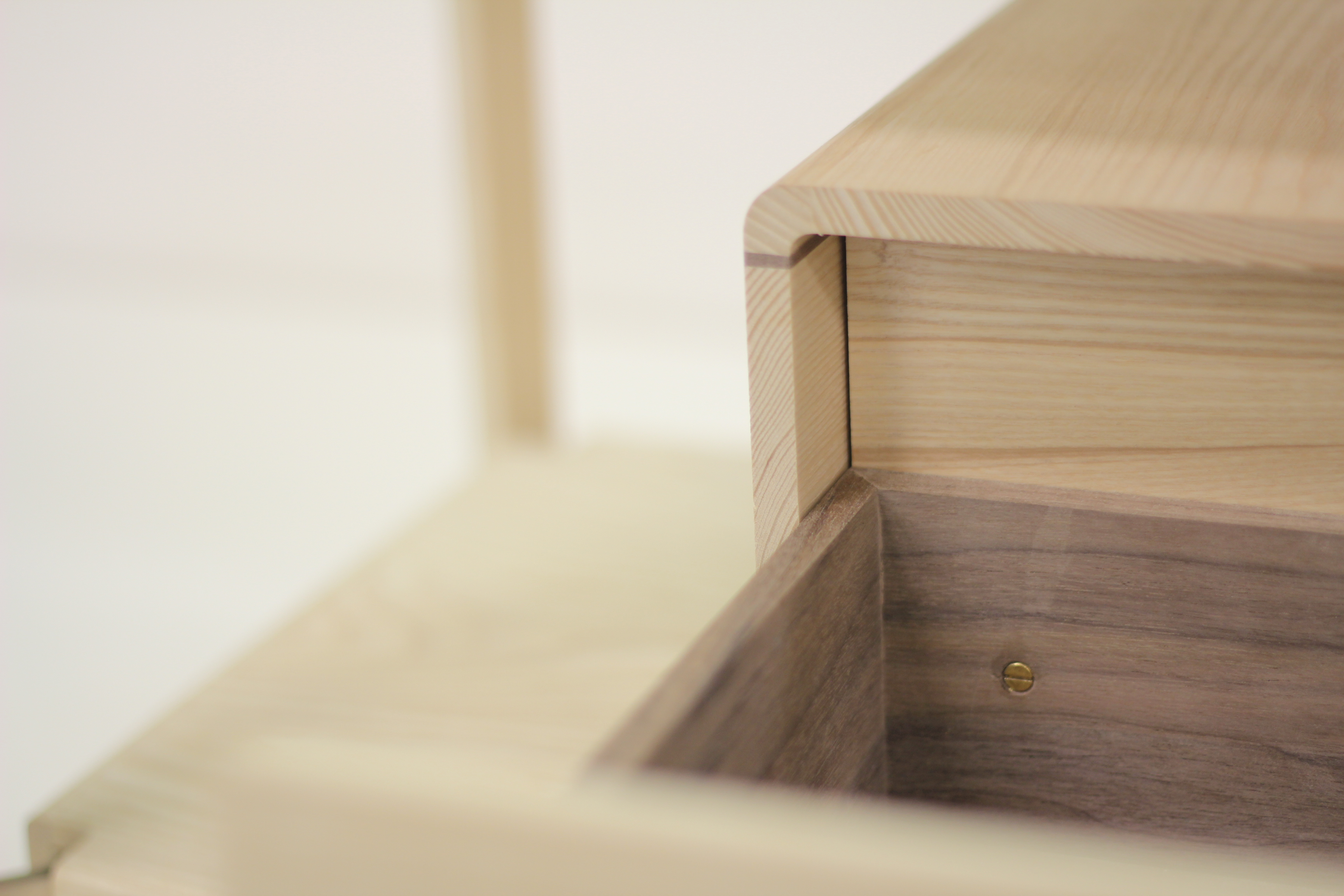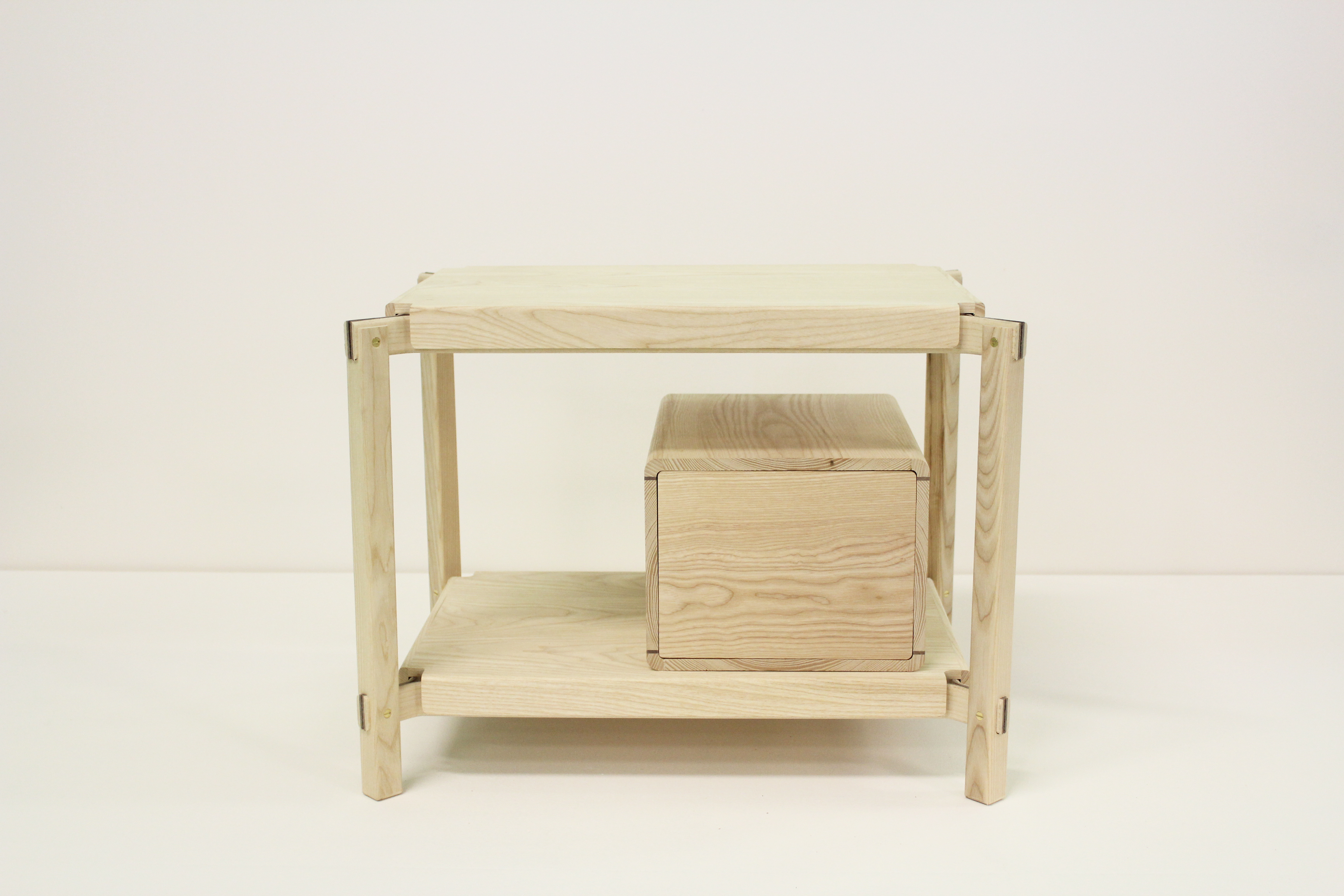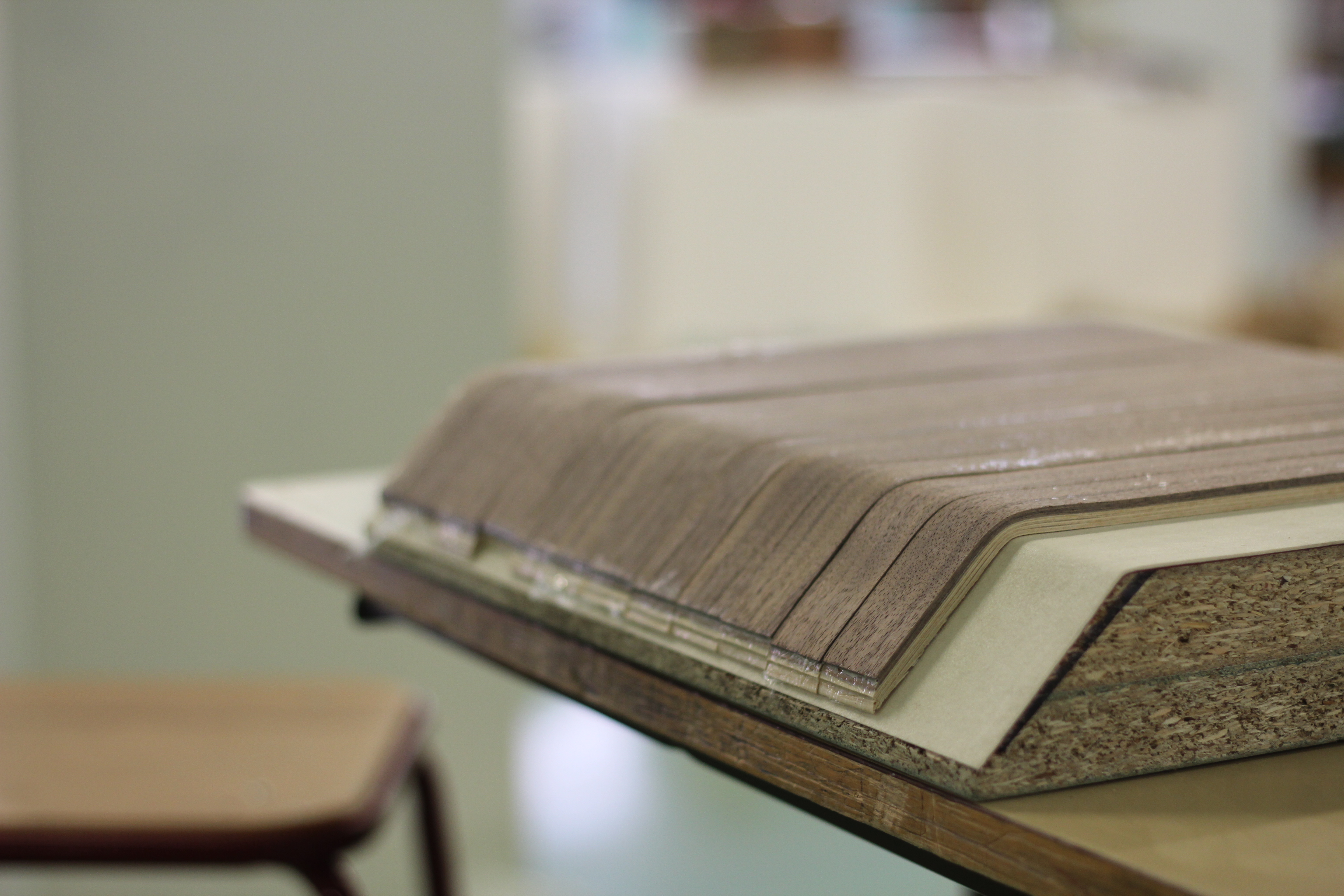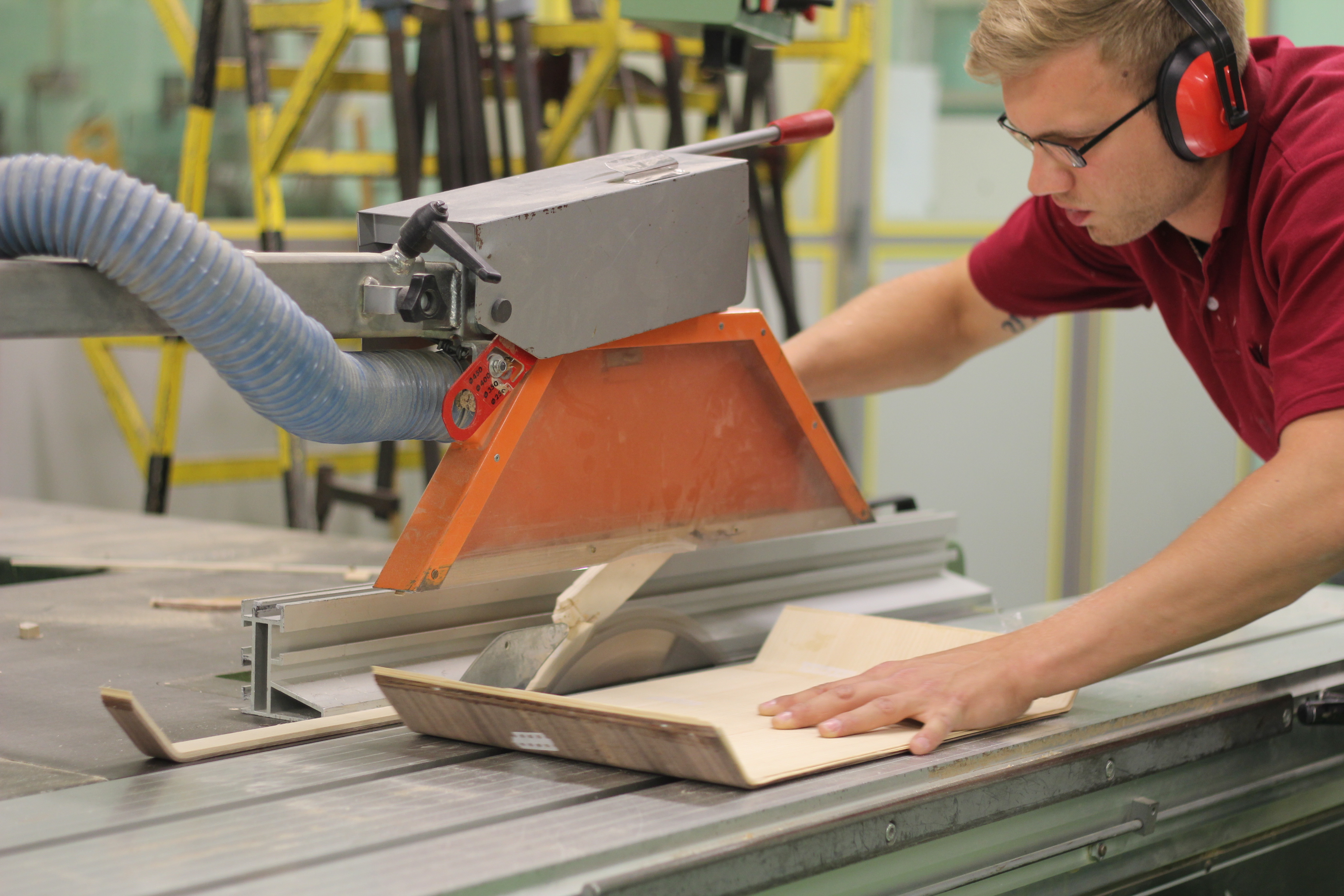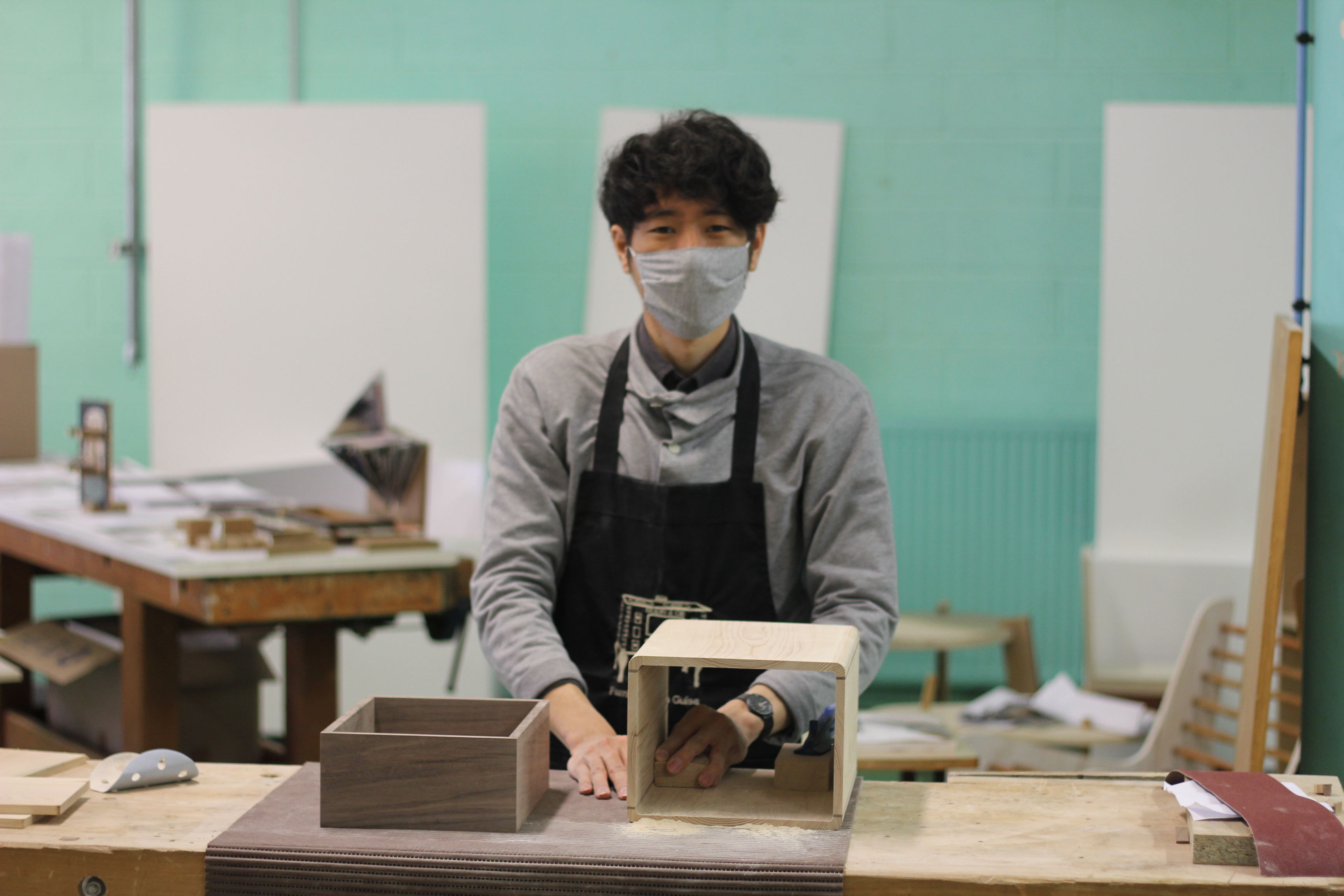 TEOTIME
–
Framework : Cabinet-making & Design
Année : 2015
Constraints : Using veneer layers as a structure
Materials: Walnut & Ash
–
Project : It all started when my Thai superviser, Naroot, studied cabinet making by our side in France.
We came up with an experimental project using veneer layers. Rather than using it as a cover on other materials or even using it as a 3D moulded piece, we decided to use it as a structure.

The outcome is a side table, all assembled by screw which makes it possible to disassemble it as a flat pack.
The way of assembling create a unique joinery which is related to the cabinet maker knowledge, mixing colors of ash and walnut to recreate the charm of wood.