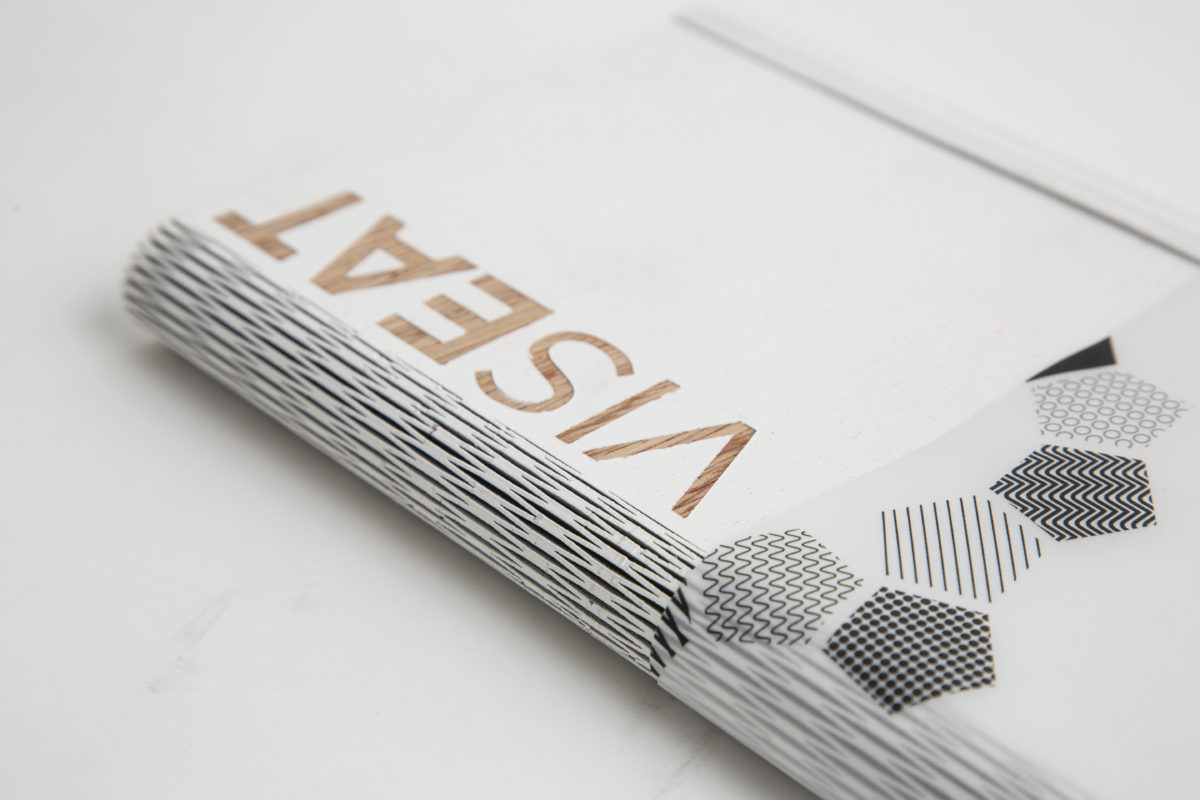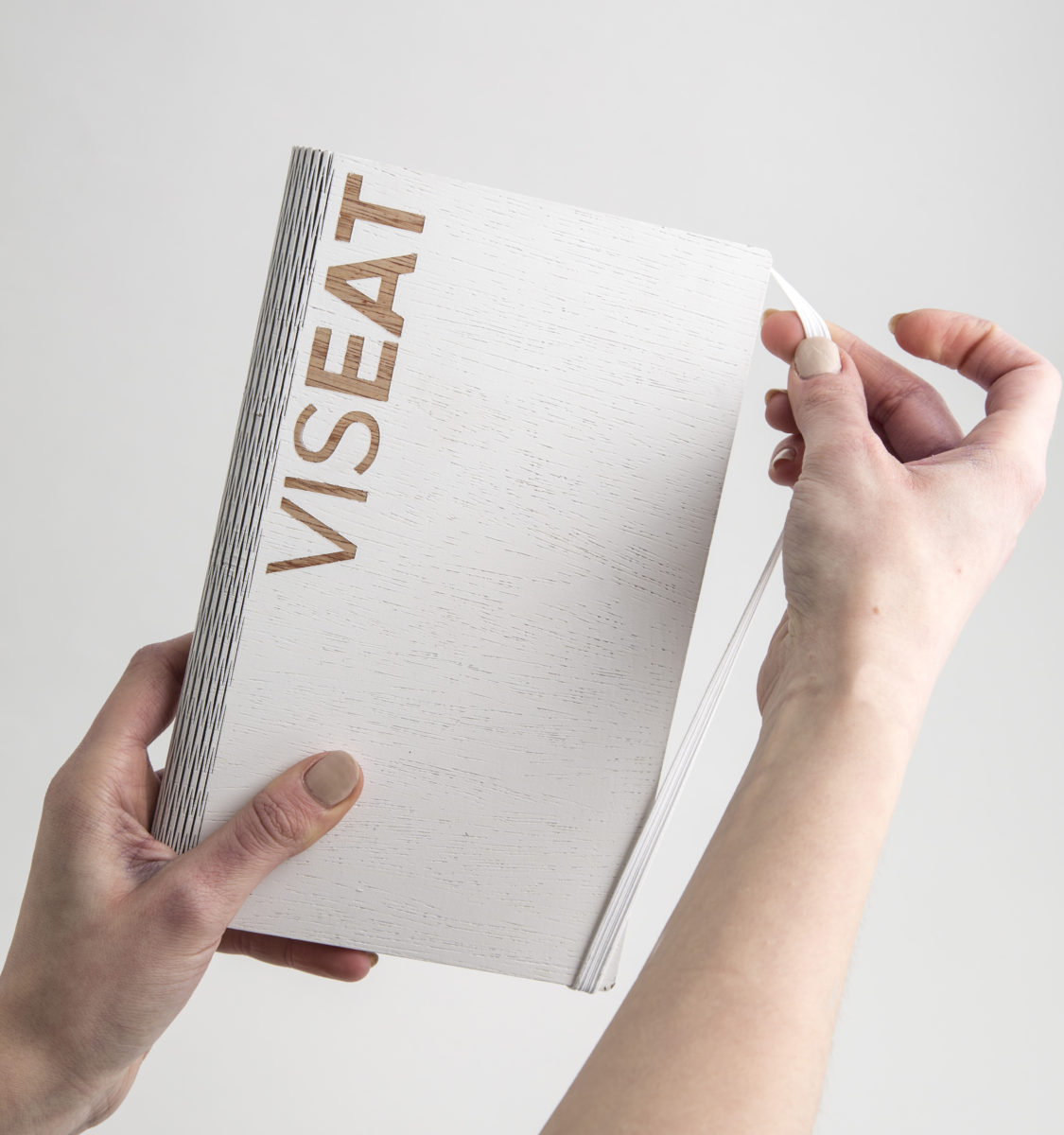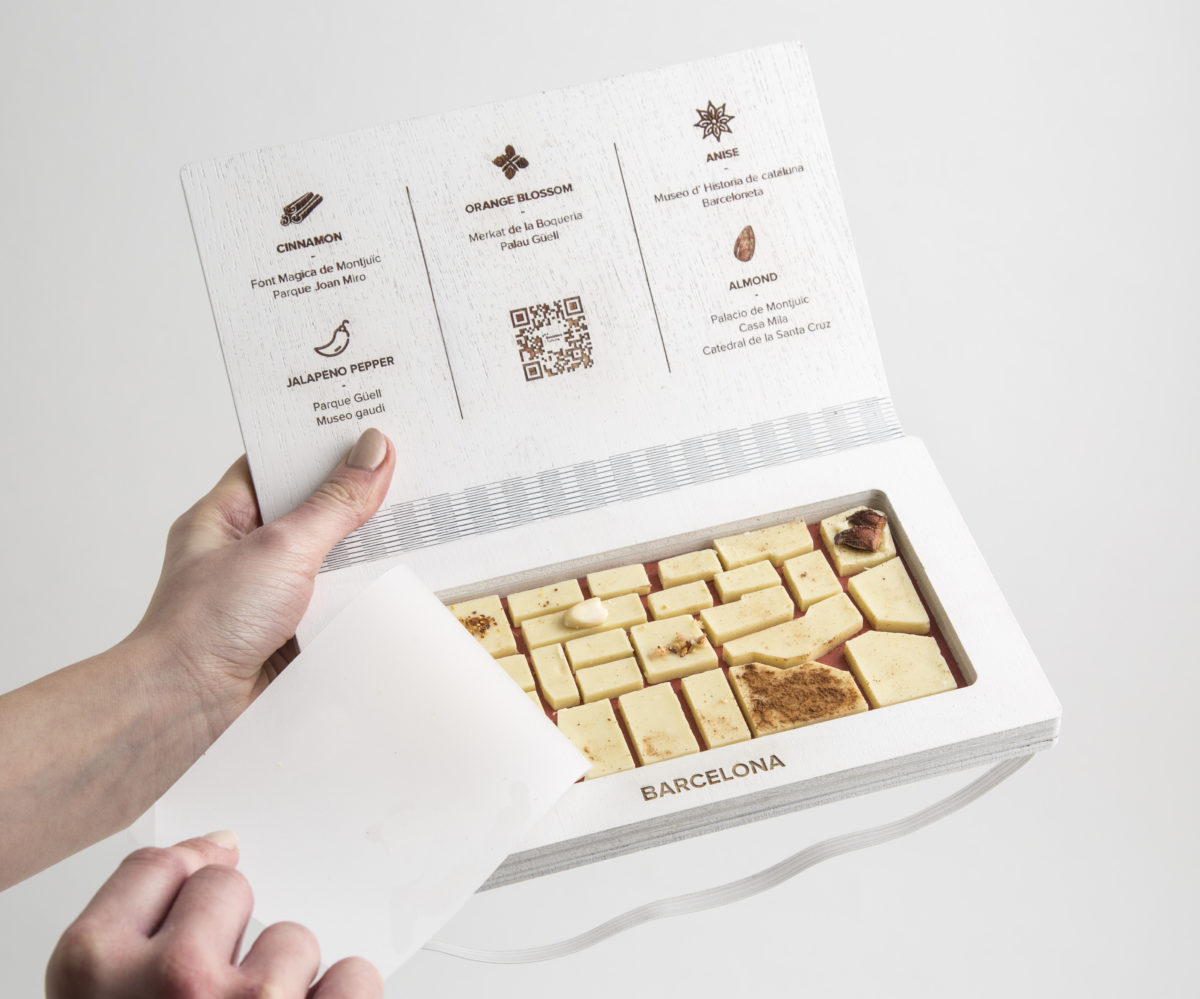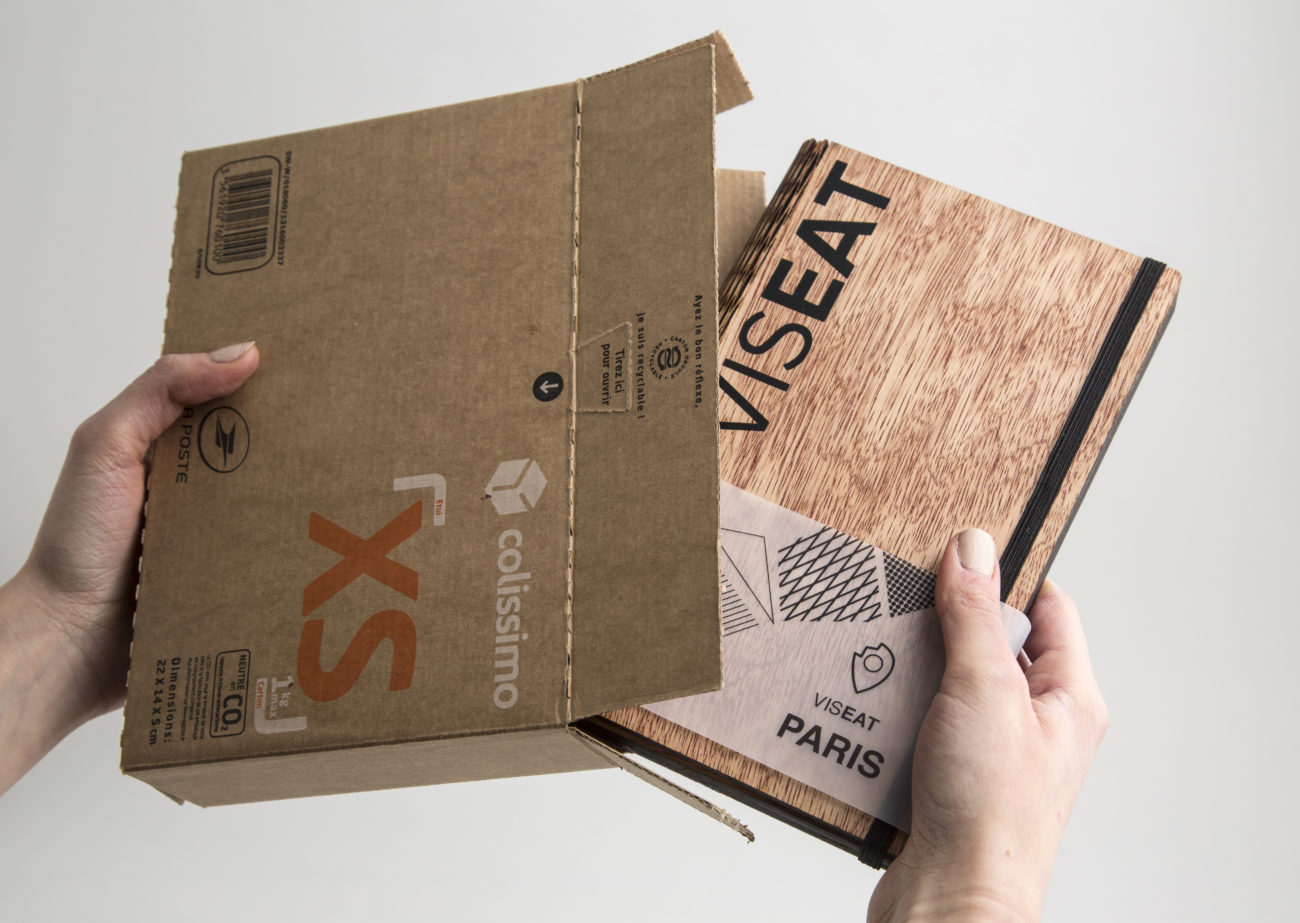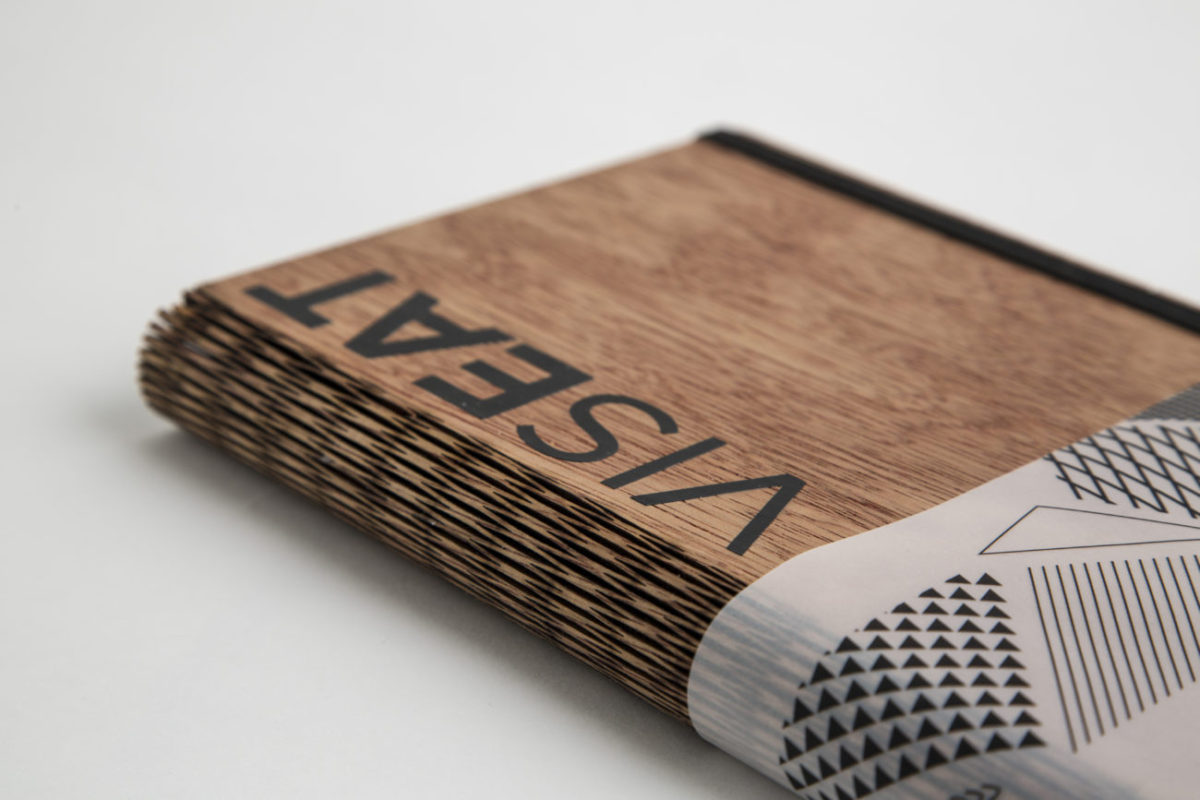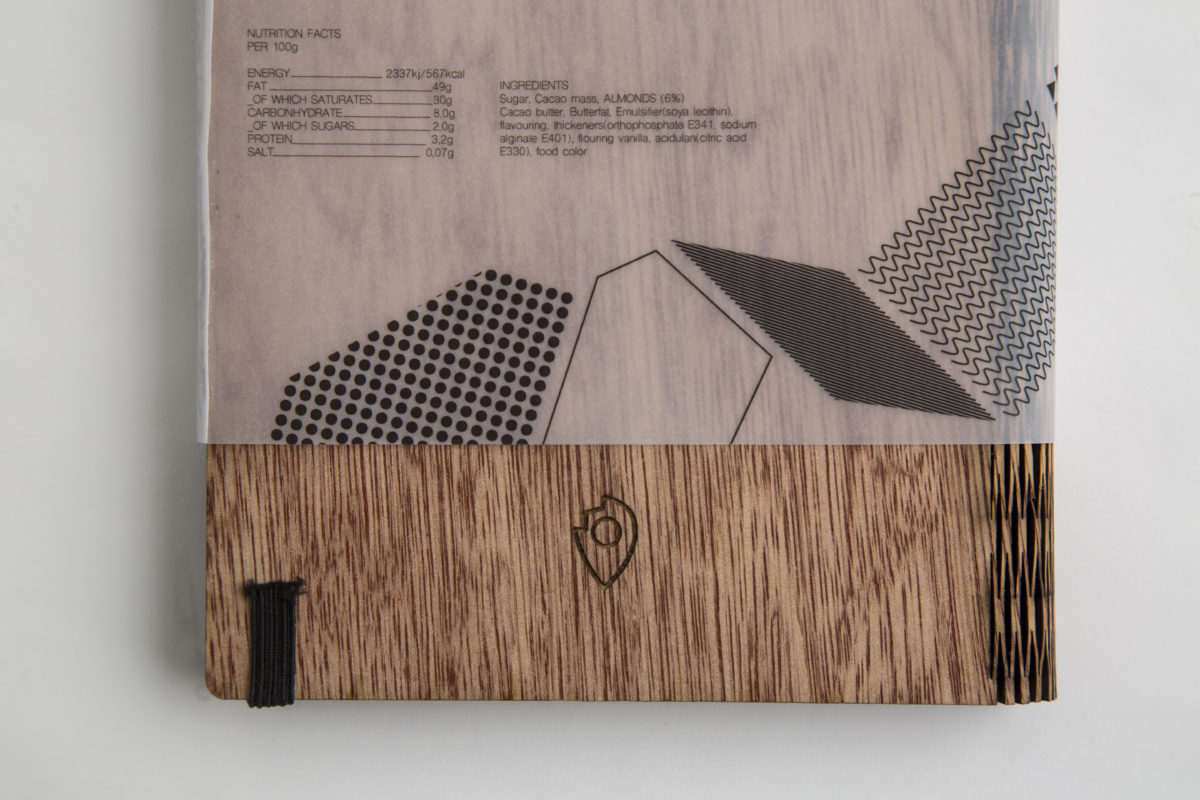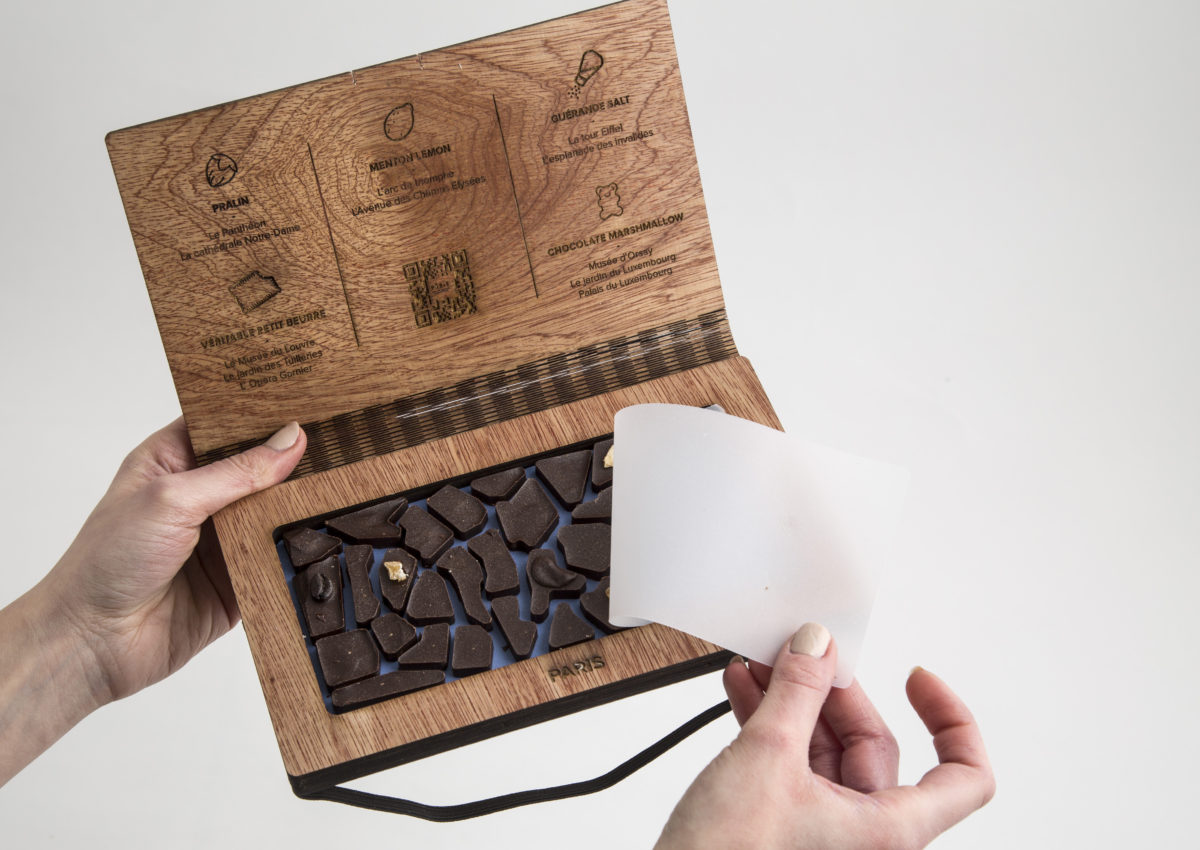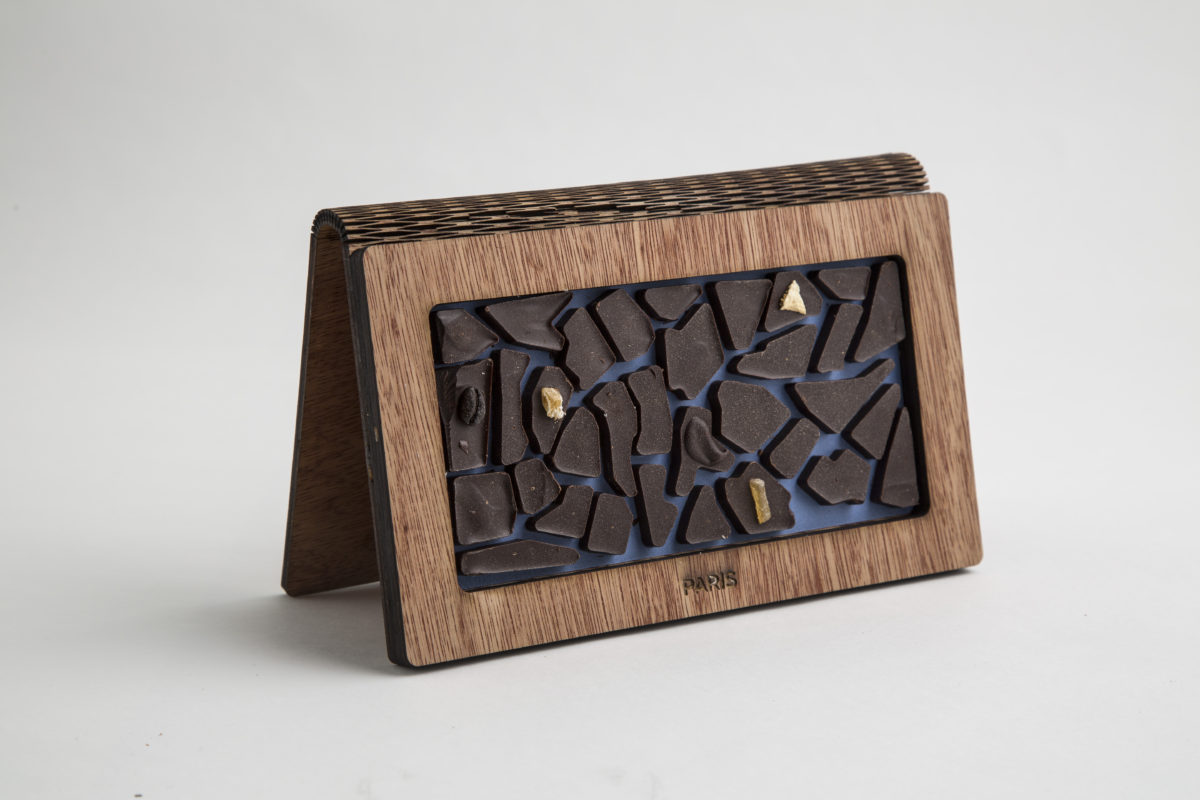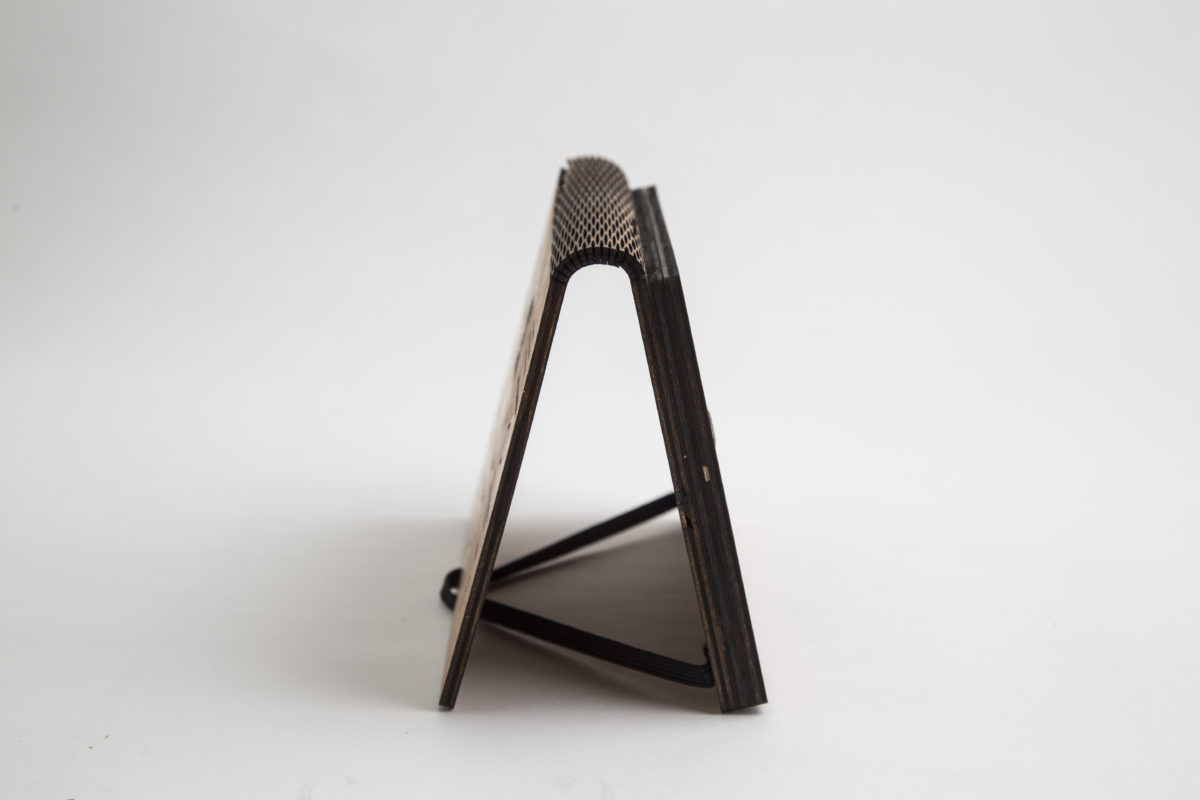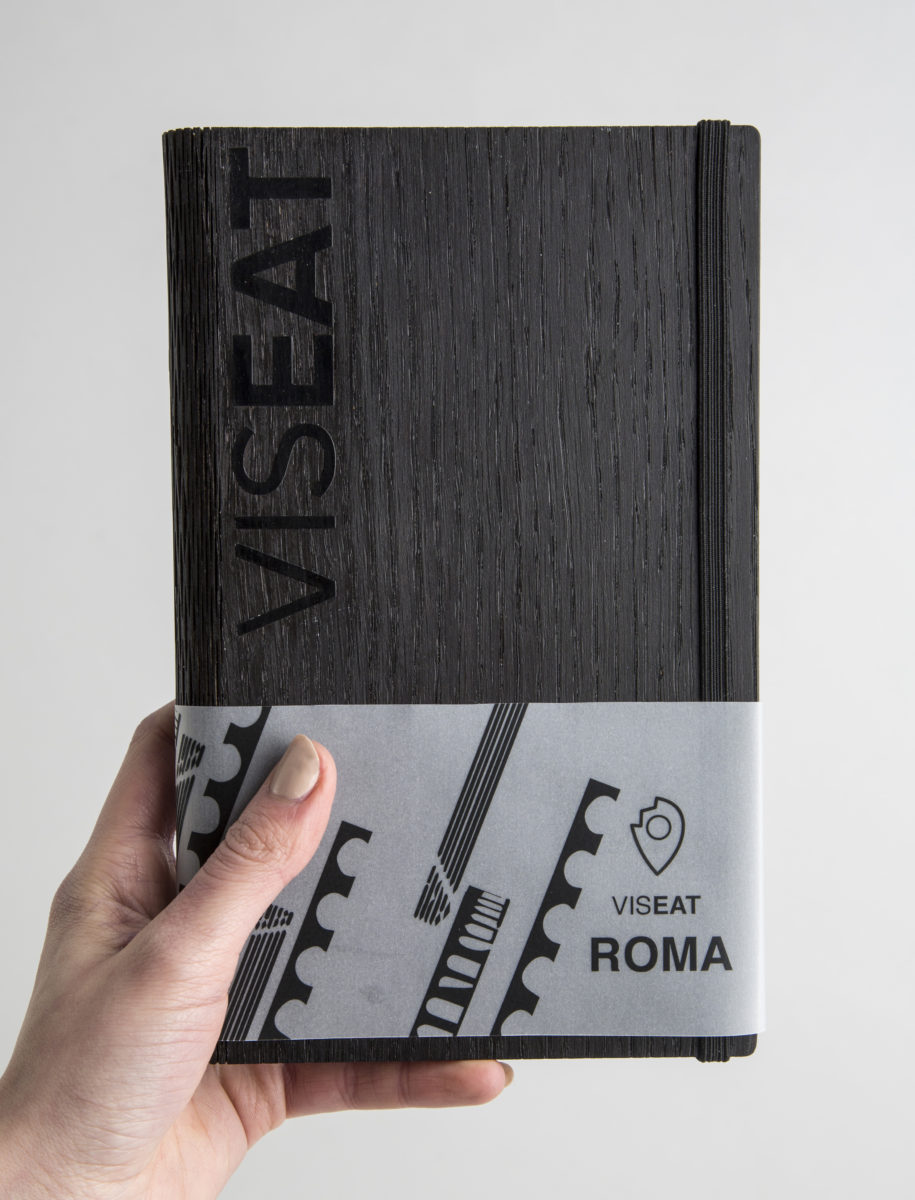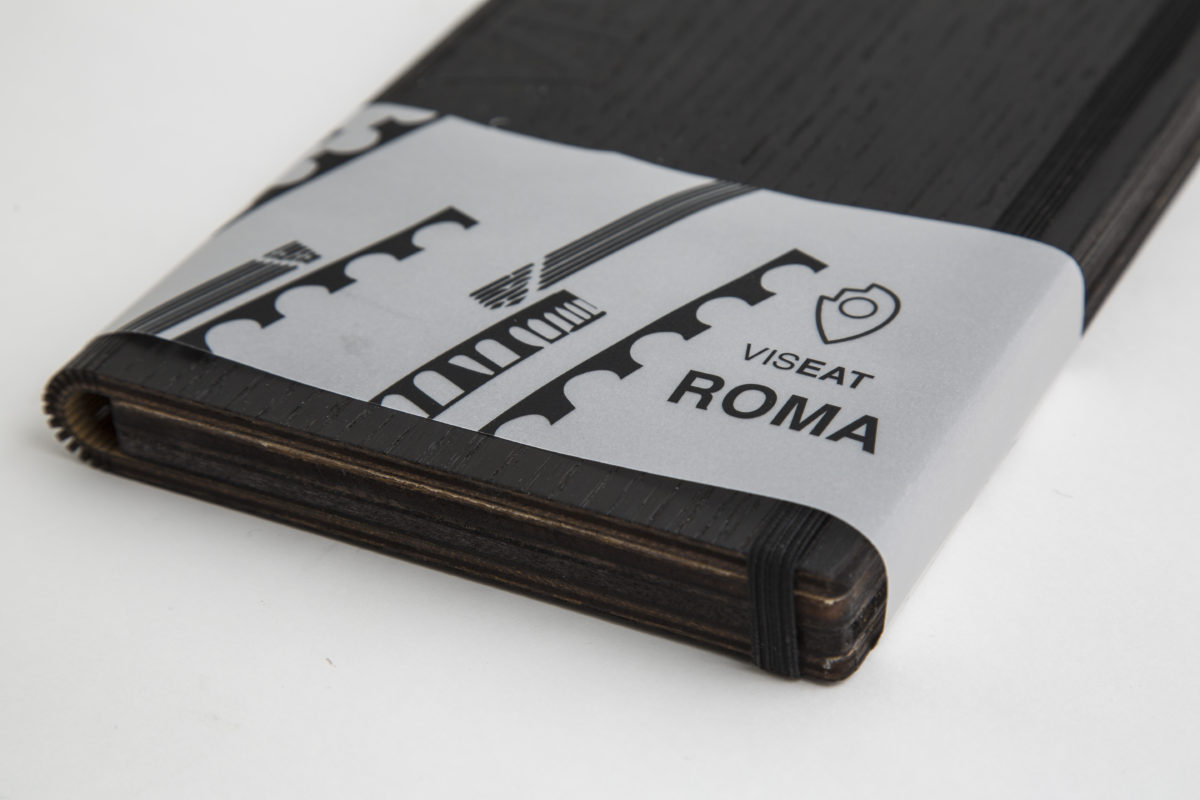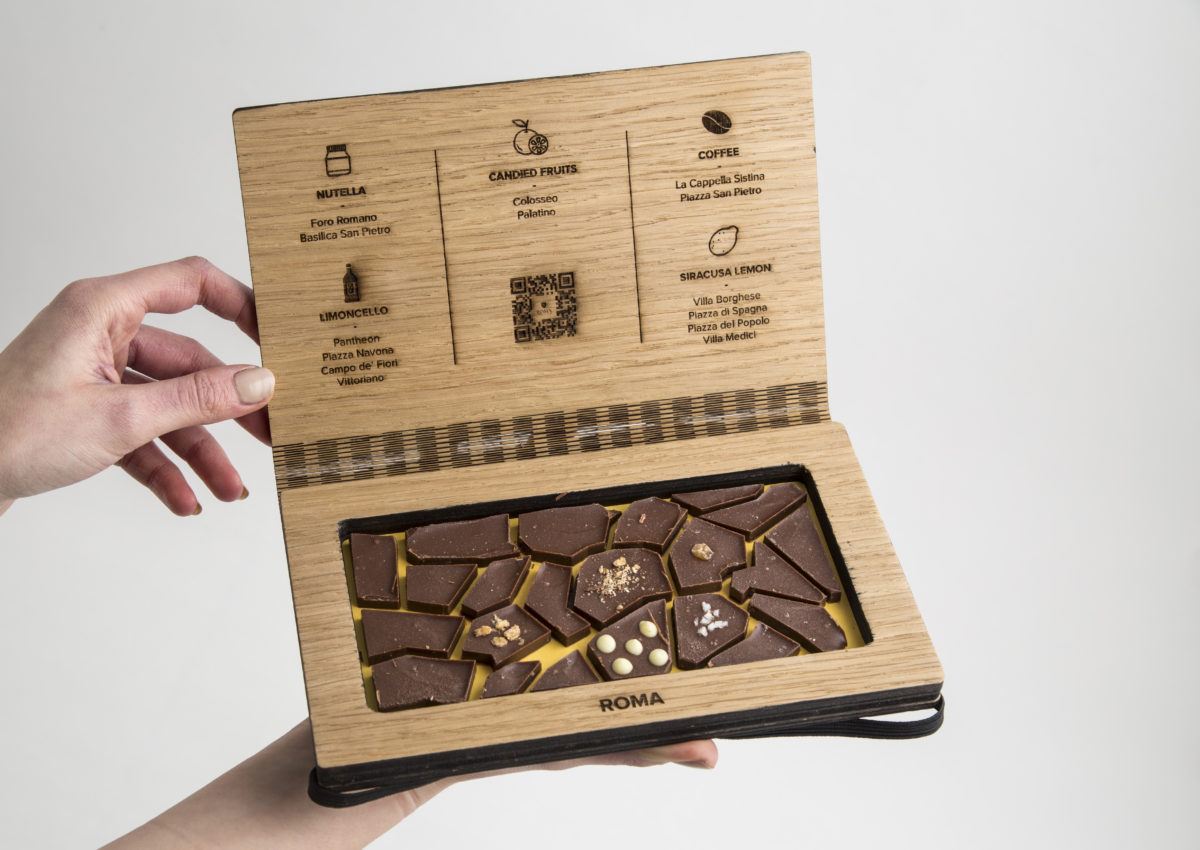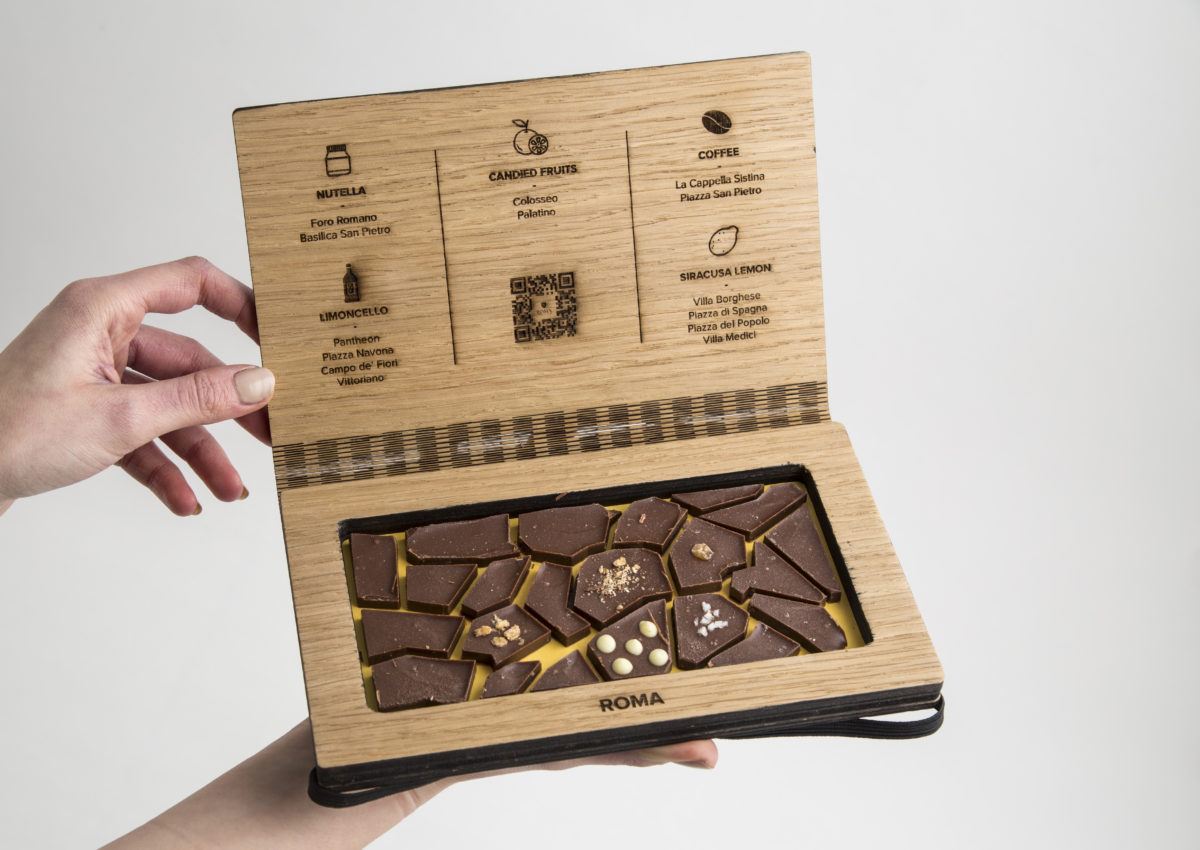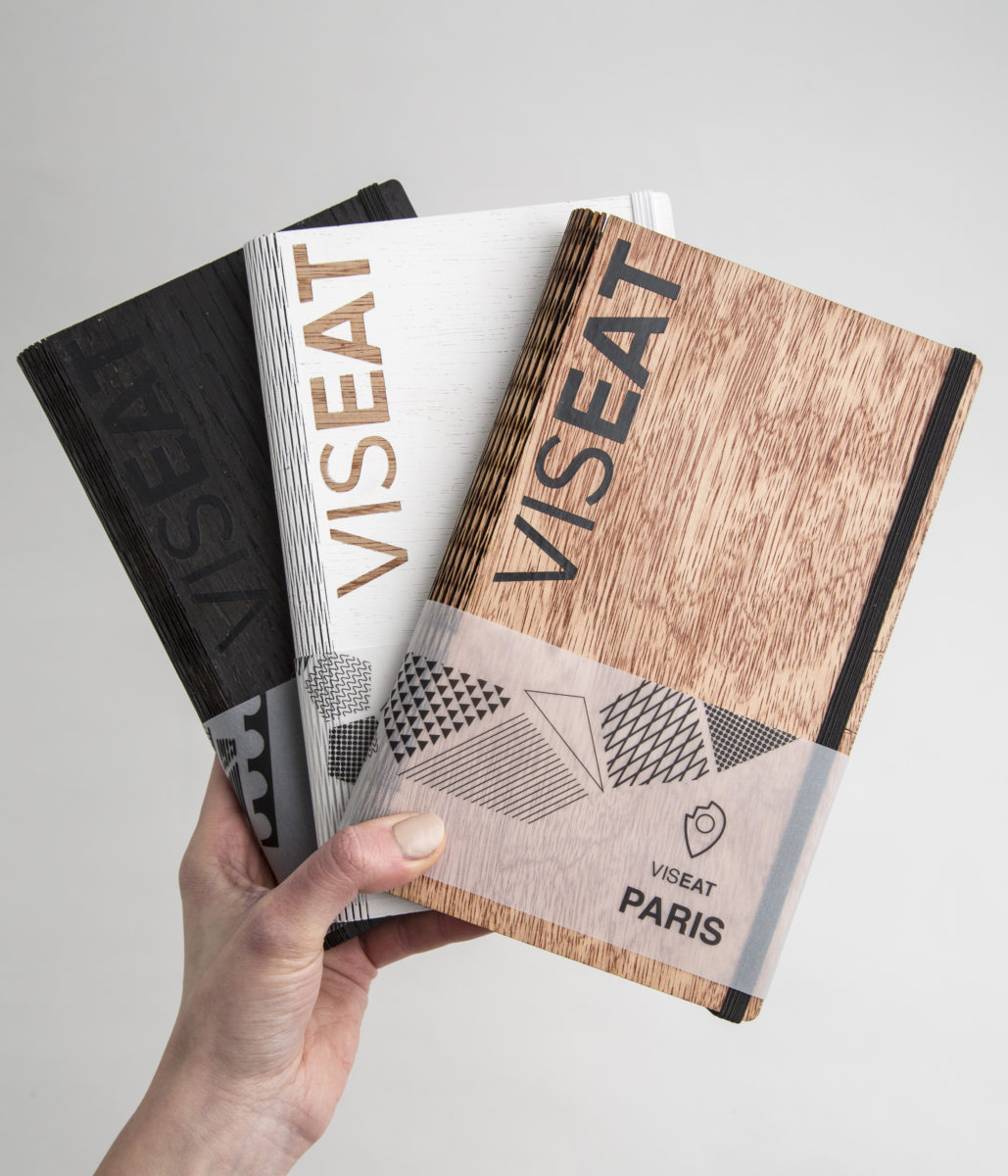 VISEAT – GOURMET SOUVENIR
–
Context : Chocolate Workshop "Travel Souvenir"
Year : 2018
Constraints : Product weight : 400 gr, postal package imposed, expansion & chocolate making constraints.
Materiaux : Stiff packaging made out of engraved plywood, dark, milk and white chocolate.
–
Projet :
How can a traveler be the creator of his own travel souvenir ?
Viseat, as meant, is a product dedicated to accompany, in a gourmet way, travelers.
In this project's framework, the proposed service is to order chocolate bars straight from the Interrail website. Interrail is a railway company specialized in organizing trips around Europe.
The traveler will be invited to choose the chocolate bars that suit the place he is about to visit and of course, his chocolate flavour (dark, milk and white chocolate).
More than giving informations about the must see of the visited city, the traveler could satisfy his accomplishment by eating the matching chocolate. A sort of gourmet check-list.
When back home, the chocolate bar could be set as a souvenir frame. The patterns left by the eaten chocolate pieces show the map of the place which has been visited.
In collaboration with : Émilie-Marie Gioanni // Irmak Ozkan // Cléo Fauvarque
–